Here are my final six tails (did you miss any of the days? Find them here!). Tomorrow I'll feature your contributions. Thank you for all the love and support. ❤ 
If you Pinterest, please pin some of the stories! ❤ 
Does the last one not make sense to you? What are 'Dreamies'?
They're only the most addictive cat treat EVER!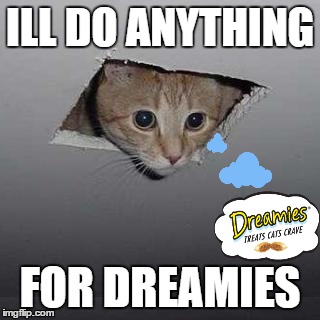 Soon as I wrote that one I was like… I'm going to stockpile me some Dreamies. Checked out Amazon, I can get 22 packets for £27.93!! Awesome!! Link below if you want to get stockpiling too ❤ Oh, and they can be bought in the United States now too! 8 for $19.99!
Amazon.co.uk: Dreamies Flavours and Dreamies Mix Flavours
Amazon.com: Dreamies Bulk Buy 8 Packs Of Mixed (2 Of Each Flavour) 8 X 60G
Much love,
Annie, Will & kitties 
xxxxx
Response to the WordPress Daily Post one-word prompt: Static
---
All stories are written by HumansForCats. Cat photographs are courtesy of Pexels.